Digital, Offset, and Specialty Printing
Blue Moon Marketing Group offers a full spectrum of digital and offset print media, from the latest in digital and offset equipment to a full creative and marketing team, we have what it takes to help you create stunning printed pieces from concept and strategy through production. Below is a list of some of our services. Click a topic to toggle the tab for more information. Don't see what you are looking for? or have a question? Give us a call at (951) 735-6245, and we would be happy to assist you.
Digital Media
As technology evolves, it's important for industry leaders to stay ahead of the curve. The Internet has become the main destination to read content, purchase products, and get connected. How does your company's online presence differentiate from your competitors'? Does it even exist? If it does, are you visible to your Target Market? A critical business solution to your company's progression is establishing your Digital Strategy. Your Digital Strategy is your presence and authority in the online world. To keep up with the times, it is essential you create an effective presence where your market is the most active…and today, that's the digital world.
Media Planning & Placement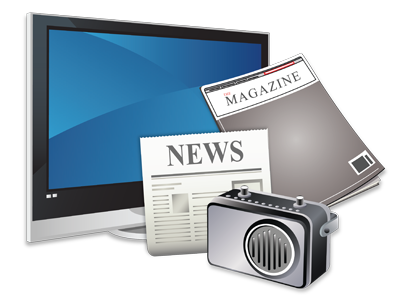 As a Western U.S. Leader in integrated marketing solutions, we offer our clients:
Expert media negotiating with over 20 years experience
Broadcast television, cable and radio, including HD and graphics
Outdoor billboards - design and production from kiosks to transit
Newsprint/magazines/FSI's, inserts, custom design and placement
Marketing campaigns that produce the highest ROI
Media buying services to include: strategic planning, buying, campaign management and post-buy analysis
Leveraging long standing relationships with local and national media outlets to better position our clients' media campaigns
For more information about Media Planning and Placement, contact us today at 951.735.6245
Mailing & Bindery Services
In keeping with our philosophy here at Blue Moon Marketing Group, we have the most up to date Mailing and Bindery Equipment available on the market. Using these new "Intelligent", computer driven devices allows us to insure that your project is error free and out in the hands of your target market in a very short amount of time. Mailing and Bindery have been around for a very long time, and have gone through many stages of evolution. Today, both services have been transformed into a science, and Blue Moon Marketing Group has mastered that science by acquiring the most up to date equipment, and bringing only the true professionals into our family. This combination will prove that we are the right company to handle your important projects.
Bindery Services
Not only are we equipped with the latest in conventional bindery equipment that can handle your standard folding, cutting and stapling needs, we also house a number of products that can help us create more elaborate, complicated pieces. We offer die cutting, U.V. coating, foil stamping, embossing and gluing services in creating unique high-end designs.
Hand Department
Some projects require specials needs that equipment just can't handle. In this case, we offer a full service fulfillment department to accomplish the things that technology has not addressed yet. Hand collating, gluing, assembly, and inventory control are all services we offer to complete those higher-level orders.